Living Rooms Program
sentino.
A SPECTACULAR VARIETY OF FURNITURE:
ONLY SENTINO CAN ACHIEVE THIS
At Venjakob, we connect design with quality and link good ideas with authentic furniture craftsmanship. Thanks to this approach, we create bestsellers such as SENTINO: Our classic range offers a spectacular variety of furniture, striking details and strong material combinations. We have now considered SENTINO through new eyes and redesigned it from the ground up! The "around the corner" glass doors are the real show stoppers: they look like an L standing on its head and turn glass cabinets into favourite pieces.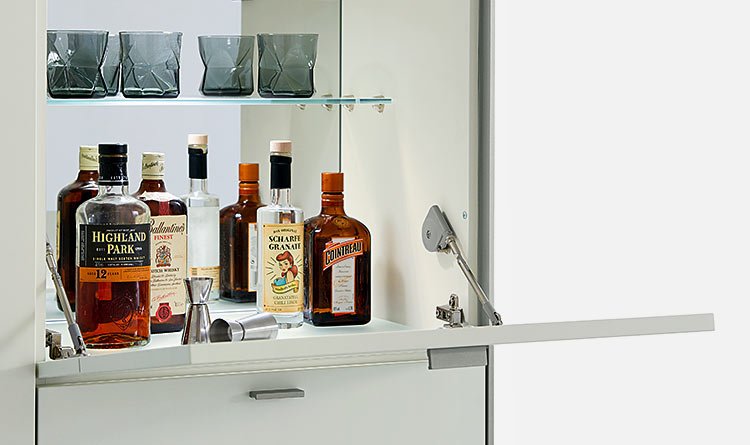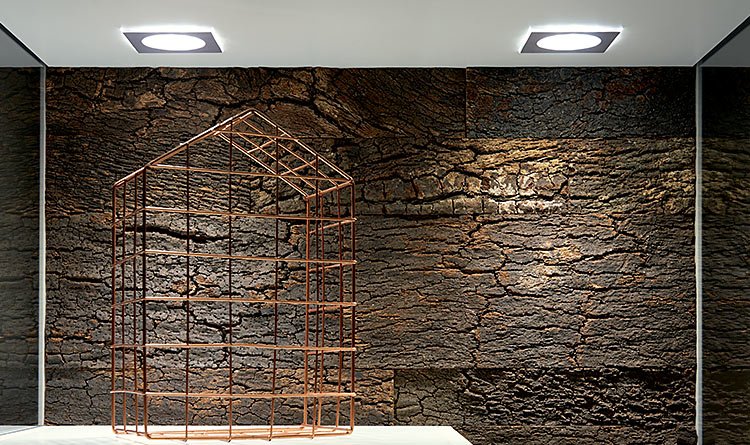 You get the best consultations and great first impressions
at local Venjakob retailers.
All information about living and dining room furniture,
extendable dining tables and our convenient range of chairs.
SENTINO IS A CLASSIC
WITH MAXIMUM DESIGN FREEDOM
SENTINO is spectacularly versatile! More than 120 types of furniture - glass cabinets, sideboards, highboards, media consoles and many more - are available to choose from. Rear panels and shelf panels are available in up to nine different finishes, including oiled split walnut and cork bark.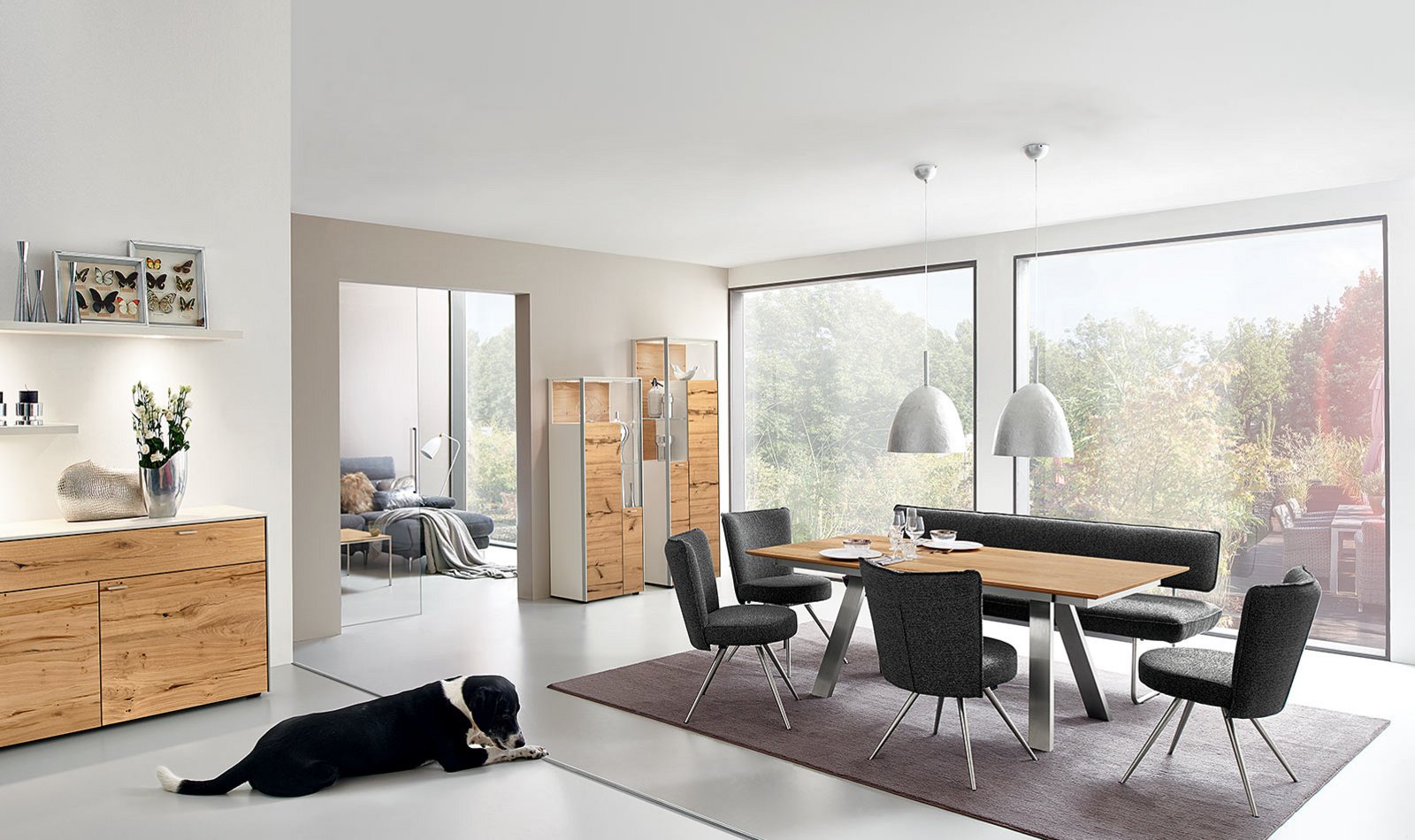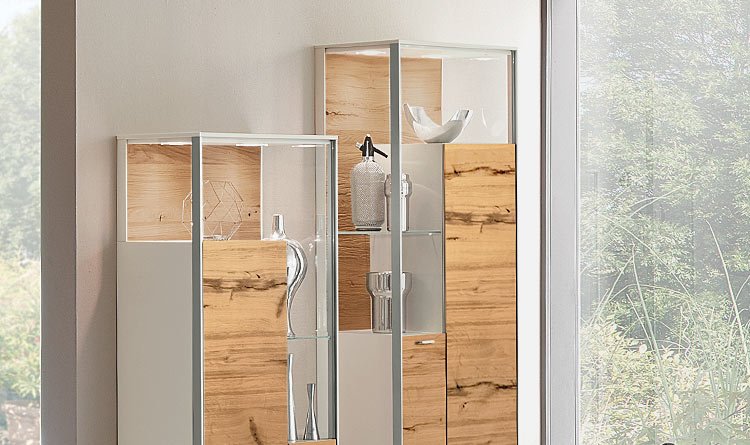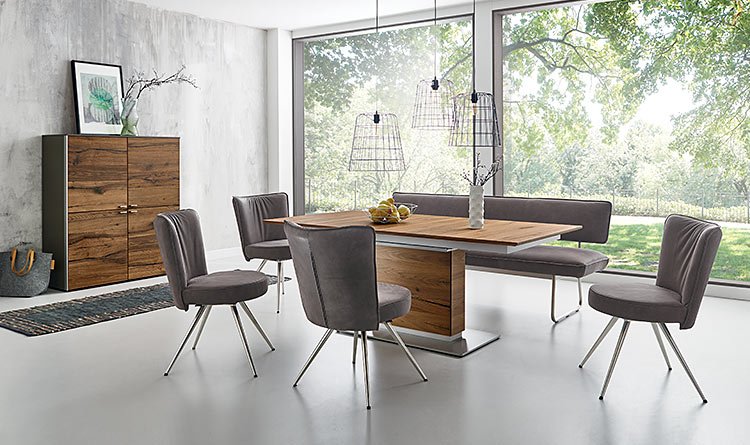 Optimal product combination
A recommendation from Venjakob
Used materials
at the Living Rooms-Program sentino
lacquered white matt
Santana oak oiled finish
SHELF PANELS AND REAR PANELS
Oak rustico oiled finish
lacquered white matt
Spaltholz Nussbaum geölt
Spaltholz Eiche hell geölt
Korkrinde
Santana oak oiled finish
Anziano oak lacquered brushed, venered