DINING ROOMS Program
andiamo.
ANDIAMO:
horizontal elements, lacquer-finished surfaces, open and appealing.
ANDIAMO is a furniture range that brings together design and functionality! Broad horizontal elements, like flap doors and drawers, add a statement to the room. Open compartments provide plenty of space for decorative pieces and your very own personal ideas. Whether matt lacquer, simply the finest timber or contrasting wooden veneer and lacquered surfaces, light, dark or cleverly combined – with Venjakob, you get all the options.
Ask your dealer about our Andiamo range for living and dining rooms.
You get the best consultations and great first impressions
at local Venjakob retailers.
All information about living and dining room furniture,
extendable dining tables and our convenient range of chairs.
Distinction, presence,
a statement in any room.
Captivating features amid perfect lacquered fronts: style-defining, the distinctive compartments open at the side give ANDIAMO its typical aura. If preferred, the interior surfaces can be lacquer-finished. This is where the glazed front and side sections give you an option that's particularly unique. This makes small cherished objects look twice as delightful.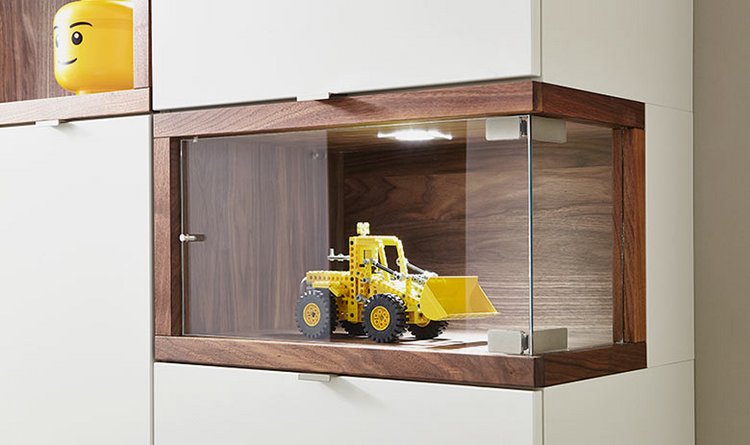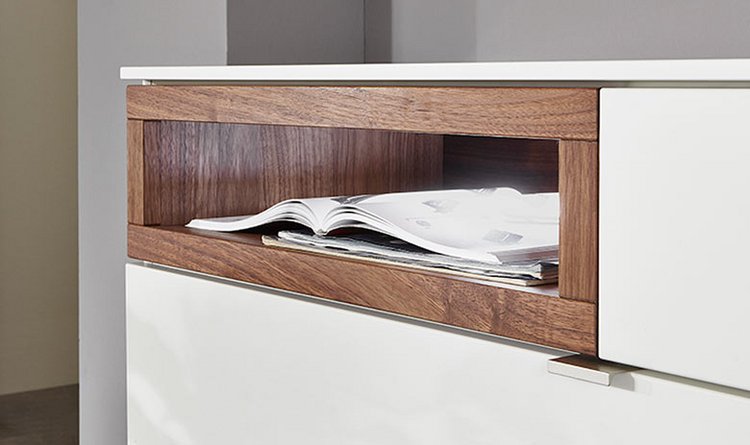 GET A CONSULTATION
AND GIVE US A CALL
We inform you about Venjakob living and dining rooms, extendable tables and our convenient range of chairs.
Optimal product combination
A recommendation from Venjakob
Used materials
at the DINING ROOMS-Program andiamo
MATERIALS FOR CARCASE / FRONT
MATERIAL FOR OPEN SHELVES
Colorado walnut oiled finish
Wild oak light oiled finish
Structure beech oiled finish