DINING ROOMS Program
barola.
VENJAKOB BAROLA:
NATURAL LOOK,
MODERN INTERPRETATION.
The grain: so traditional with timeless beauty. The craftsmanship: so authentic with such attention to detail. The options: so varied and individual. Oak light real wood veneer combined with slightly grey tinted Parsol glass doors: for a stunning impression. Also available with glass side panels. With subtle accent lighting!
BAROLA is a superb blend of furniture design expertise and the finest craftsmanship. The elegantly formed wooden underframe is remarkable in itself: gently angled at the sides and set back slightly under the furniture, it creates an extraordinary feeling of lightness when combined with a concealed LED light strip. Always included: handles in metal anthracite.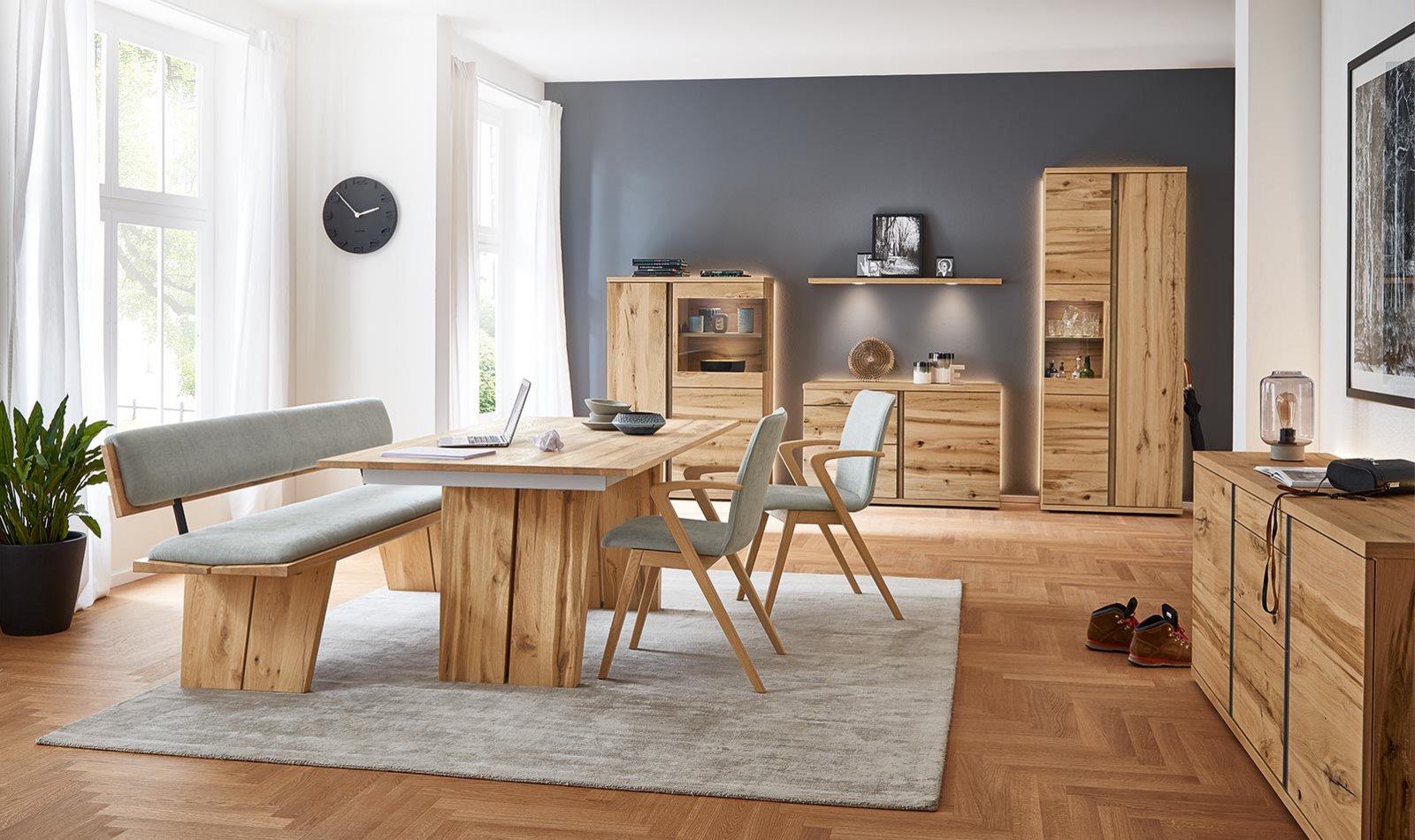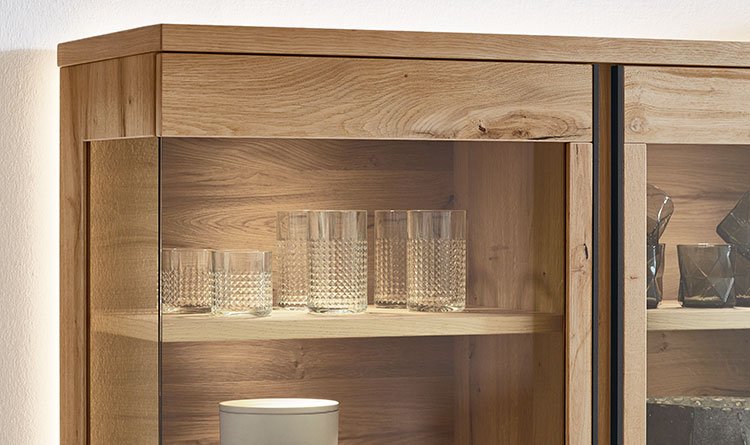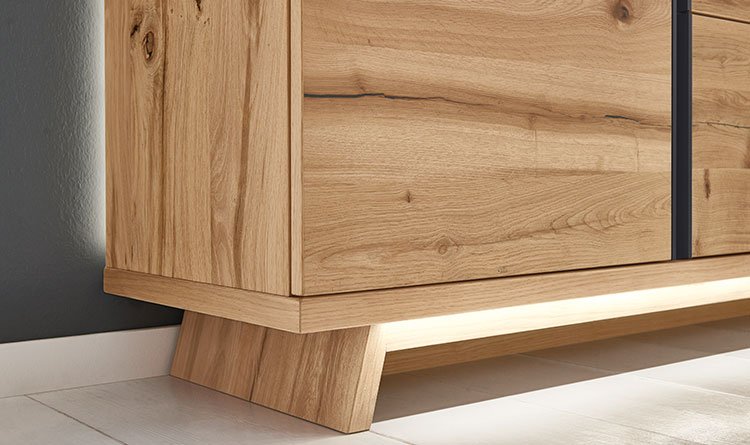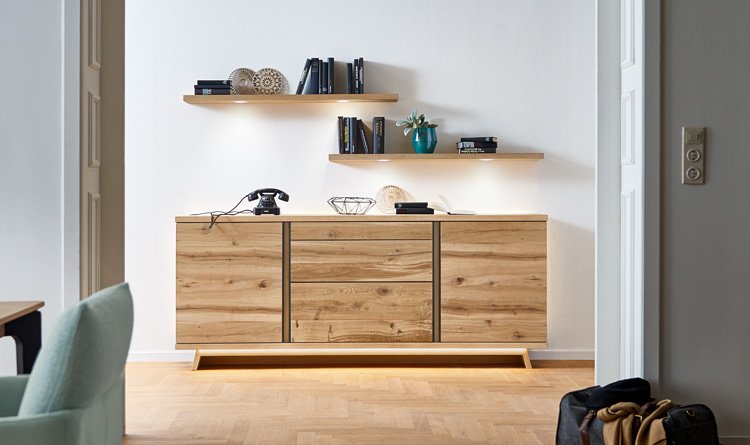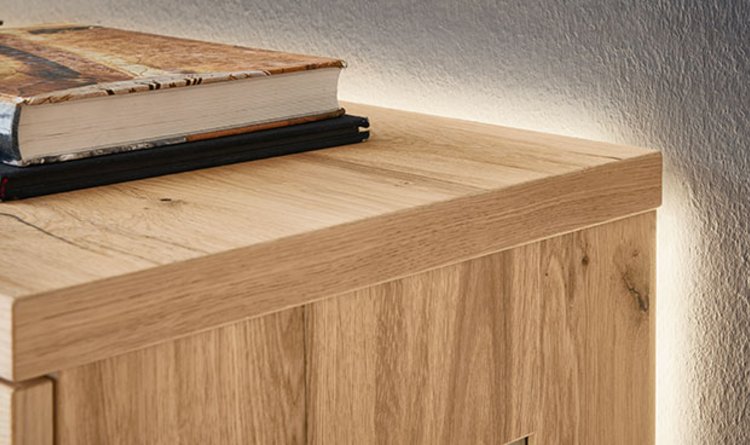 Optimal product combination
A recommendation from Venjakob
Used materials
at the DINING ROOMS-Program barola
Oak rustico oiled finish, brushed