DINING ROOMS Program
game.
GAME
CREATE SPACE FOR IDEAS
WITH OUR NEW RANGE!
GAME – the new furniture range offering extraordinary design and superior quality. With oak beam, straight or slanted slats on the front. Painted front and body in crystal white or anthracite matt.

Oak beam

Straight slats on anthracite painted finish

Slightly slanted, overlapping slats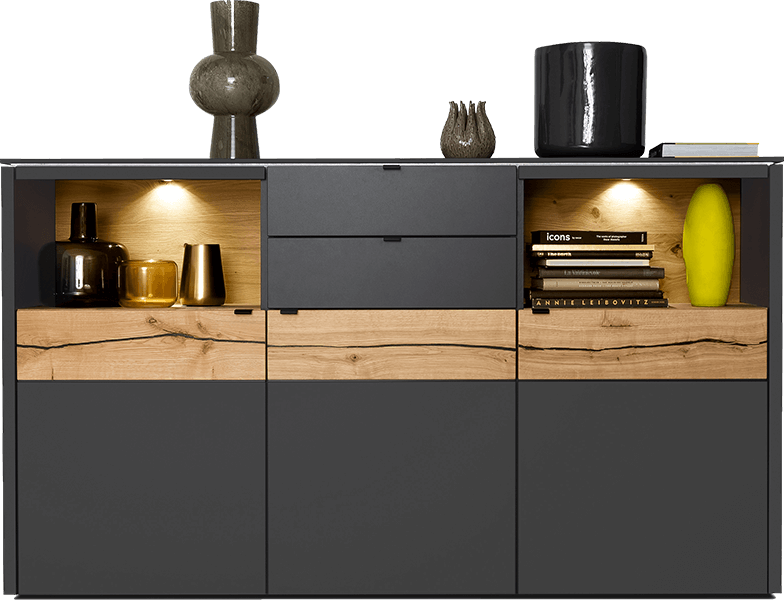 You get the best consultations and great first impressions
at local Venjakob retailers.
All information about living and dining room furniture,
extendable dining tables and our convenient range of chairs.
* The GAME dining room program is available only from selective retail partners.
Our designers have pursued a unique design philosophy with GAME, restructuring the front of the furniture by mixing it up with horizontal wooden slats to create a look that is both captivating and exciting. With its crystal white and dark anthracite painted finishes, GAME takes modernity and aesthetics to a whole new level. Whether it's a sideboard, highboard or display cabinet – these design highlights are beautiful-looking pieces that will fit seamlessly into any contemporary space.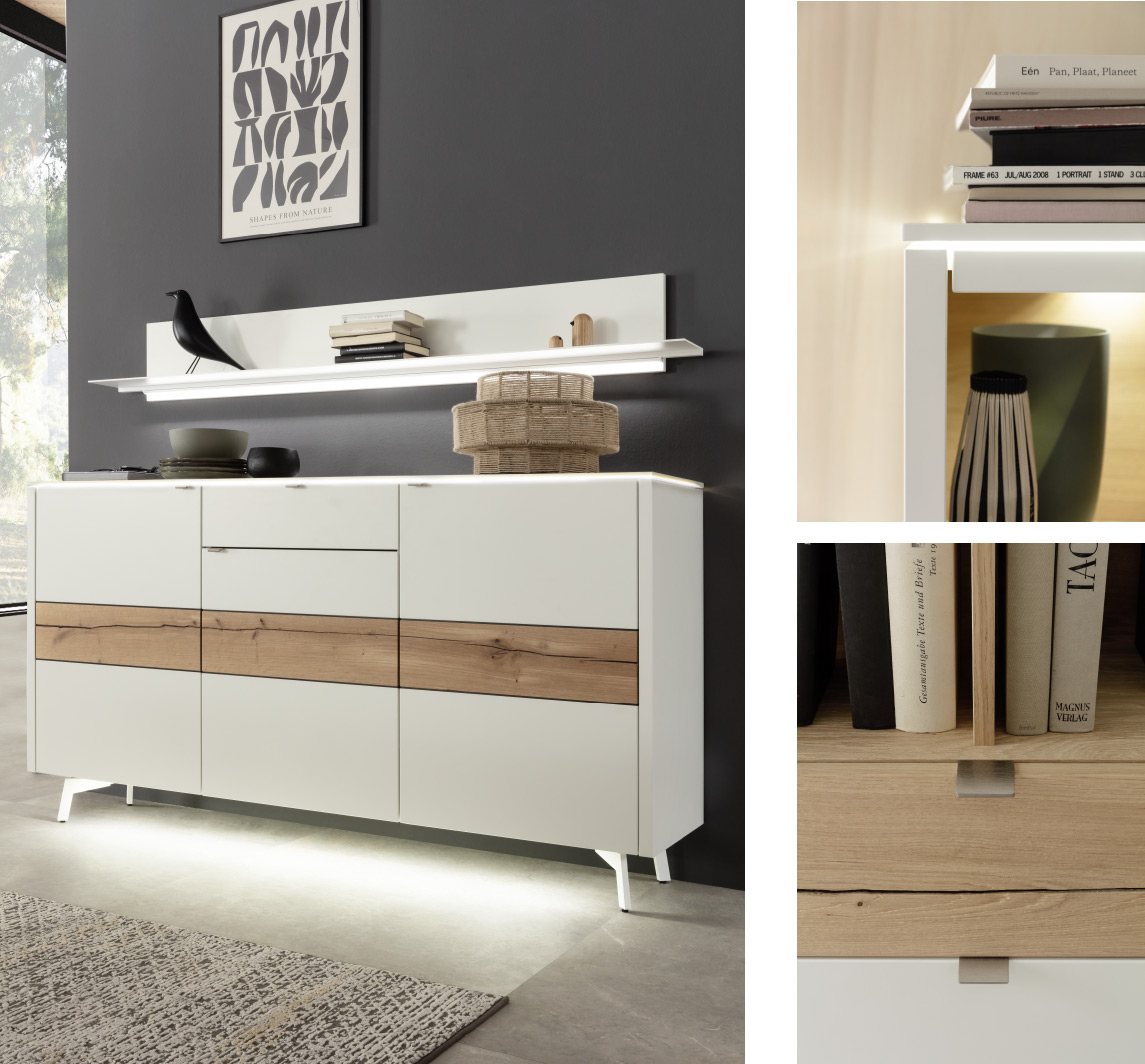 Optimal product combination
A recommendation from Venjakob
Used materials
at the DINING ROOMS-Program game
Lacquered crystal white matt
Lacquered anthracite matt
Materials wooden elements
Timber oak
Straight slats
Slanted slats