Living Rooms Program
next level 3000.
VENJAKOB NEXT LEVEL 3000
STYLISH LIVING
NEXT LEVEL 3000 is about one thing above all else: making quality of life evident in every detail and recess. The special feature here lies in the combination of elegant wood fronts in light wild oak, soft brushed and oiled, and clever lighting that reinterprets the homely country-house style. The classic coffered look meets clear design, and emphasises the timeless character of cabinets, lowboards and shelving elements. The wooden surfaces are oiled and sanded several times, and offer you "feel-good living".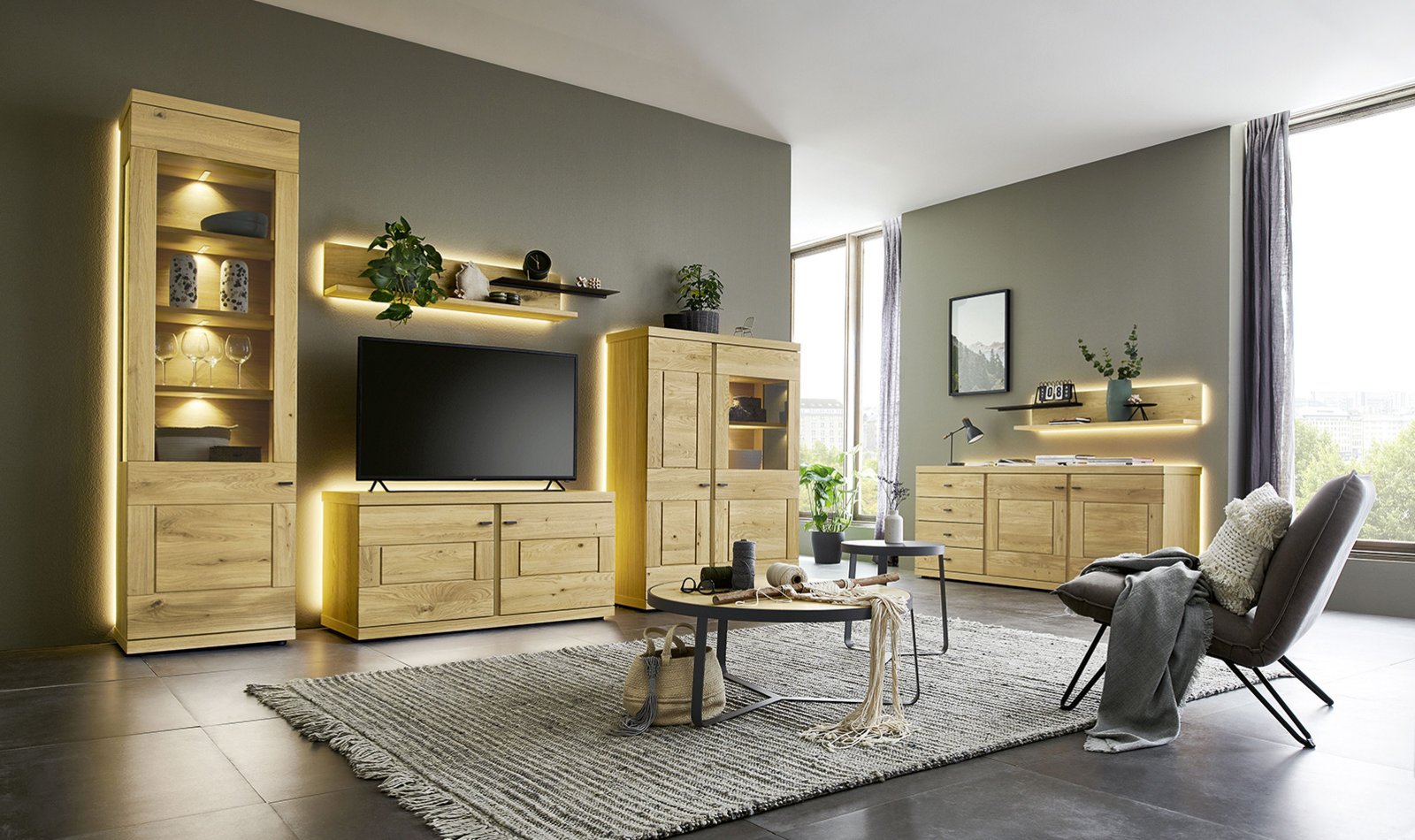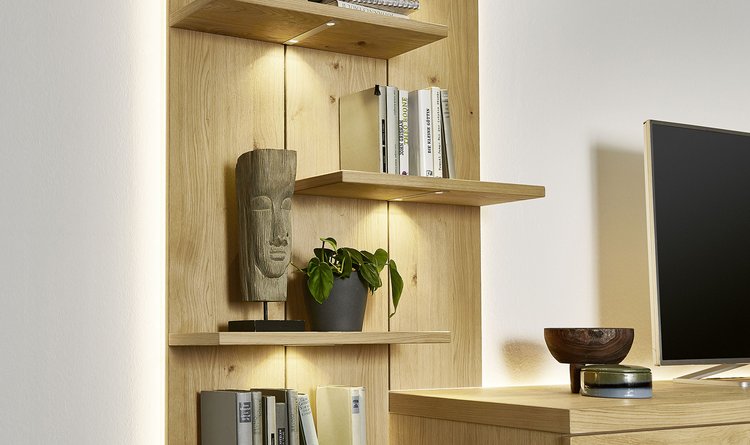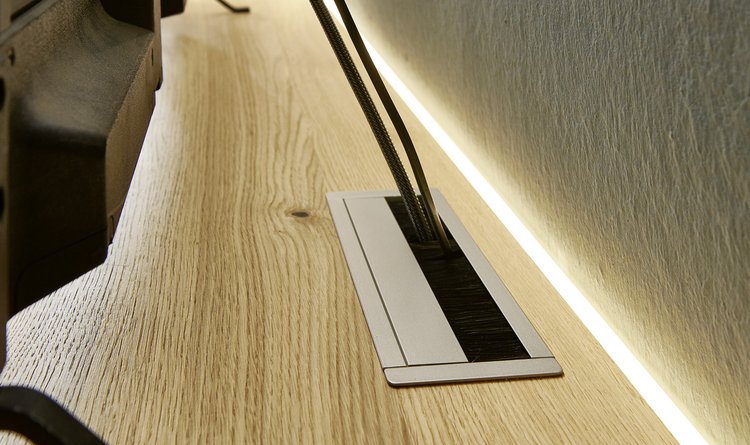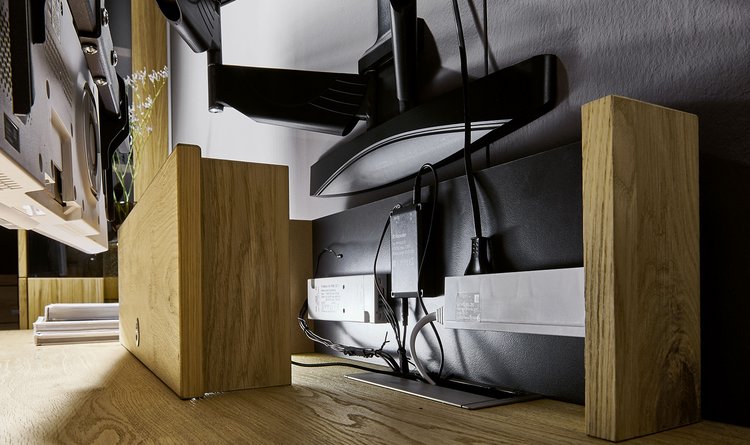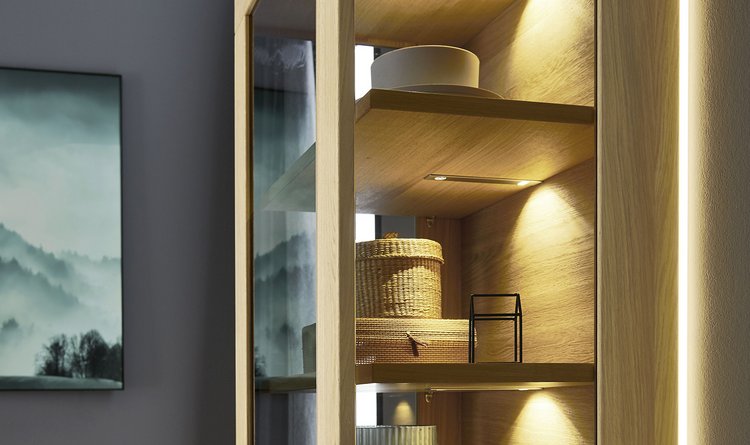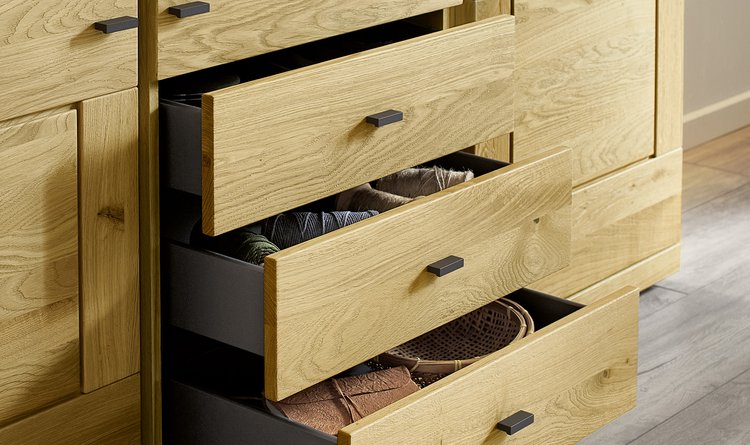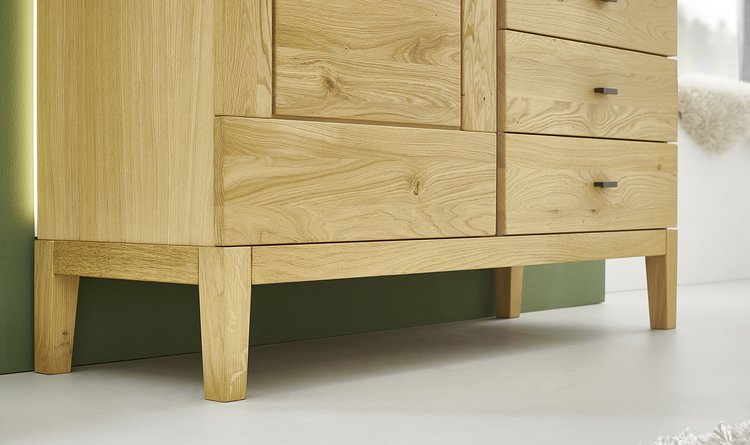 You get the best consultations and great first impressions
at local Venjakob retailers.
All information about living and dining room furniture,
extendable dining tables and our convenient range of chairs.
Optimal product combination
A recommendation from Venjakob
Used materials
at the Living Rooms-Program next level 3000
Wild oak light soft brushed oiled finish