DINING ROOMS Program
next level 3000.
VENJAKOB NEXT LEVEL 3000
STYLISH DINING
Because a dining area is so much more than just somewhere to serve food, Venjakob has given the tasteful table an upgrade. Venjakob NEXT LEVEL 3000 gives a new face to the classic coffered look when furnishing, and attracts the eye to the lines and material. Cabinets, lowboard and shelving element in the dining area appeal with their elegant solid wood fronts in light wild oak, which are always oiled and soft brushed several times at Venjakob.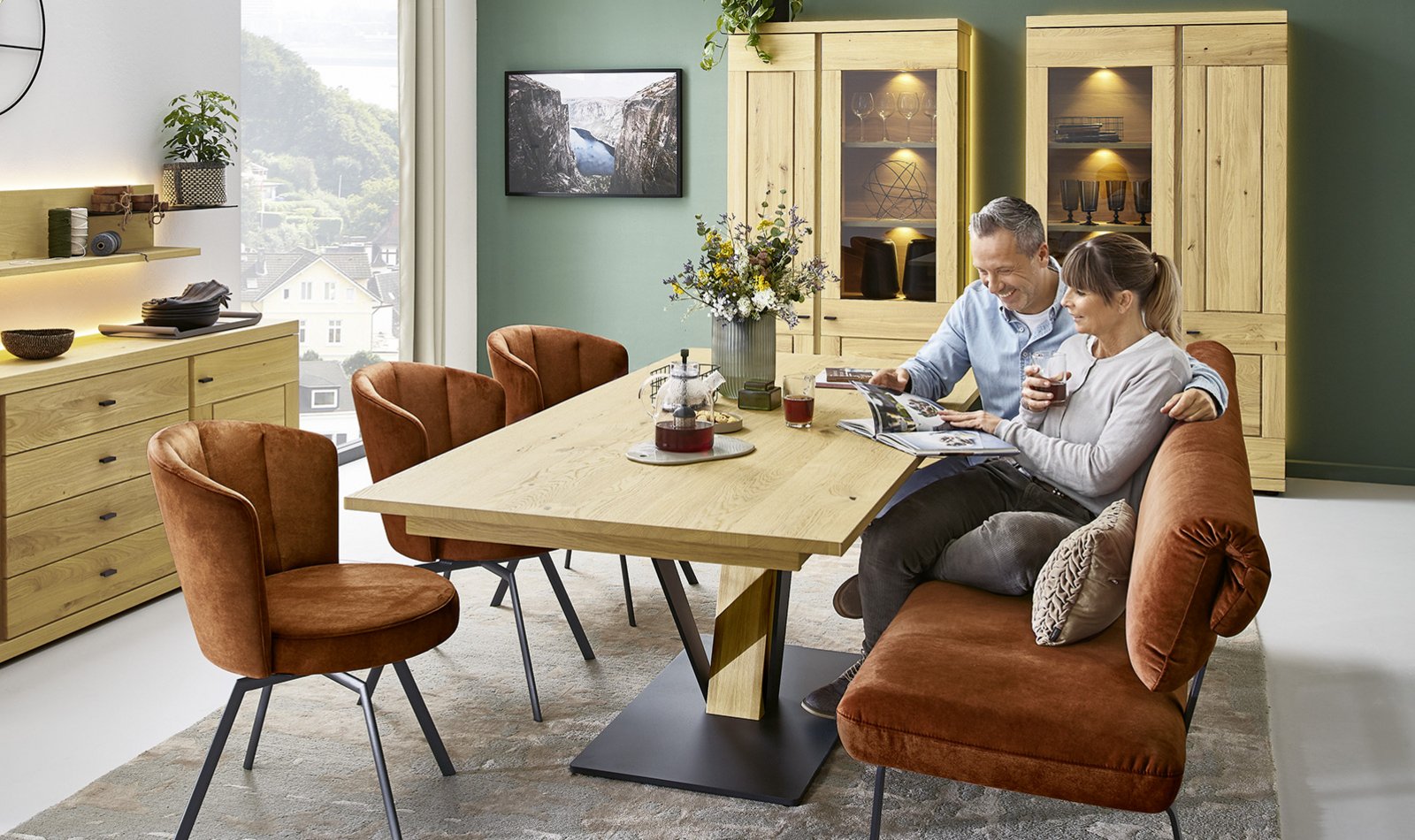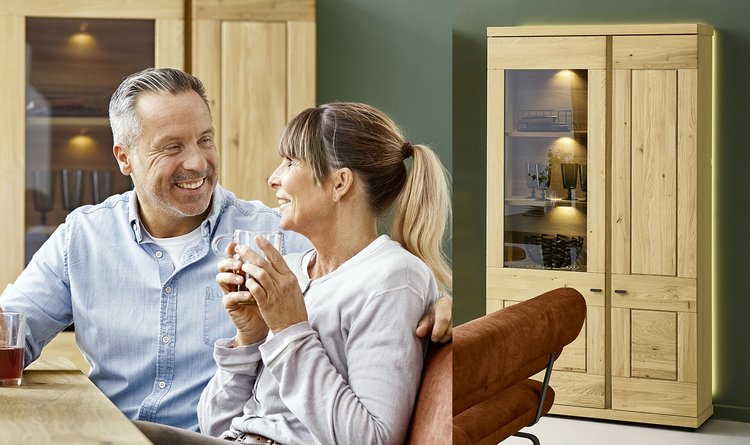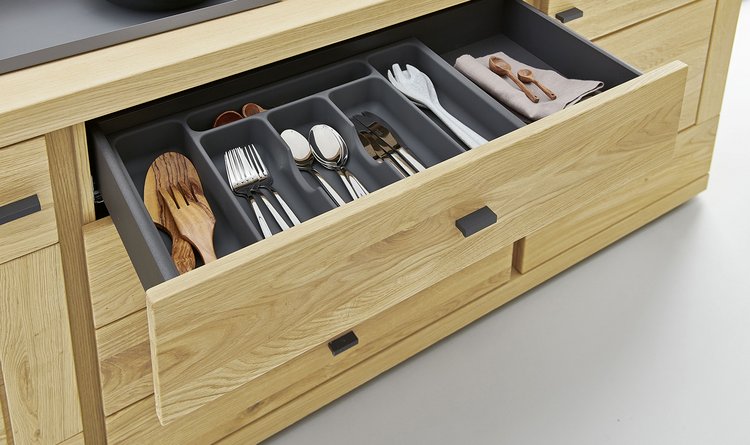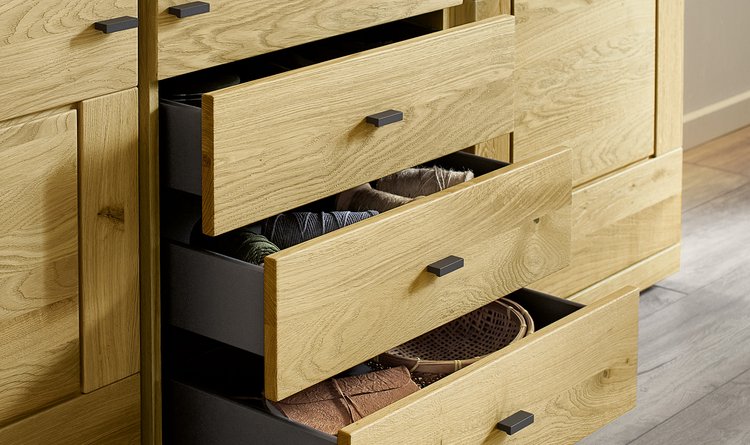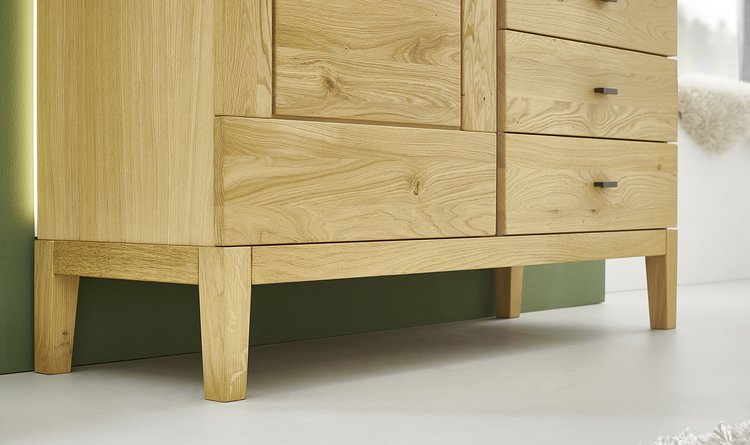 You get the best consultations and great first impressions
at local Venjakob retailers.
All information about living and dining room furniture,
extendable dining tables and our convenient range of chairs.
Optimal product combination
A recommendation from Venjakob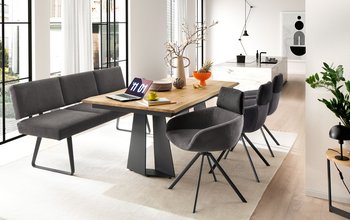 Used materials
at the DINING ROOMS-Program next level 3000
Wild oak light soft brushed oiled finish