Living Rooms Program
albero.
CATCHES THE EYE, STAYS IN THE MIND
BEAUTIFUL FLOATING LIGHT.
ALBERO brings the finesses of modern furniture design into the living- and dining room. The horizontal fronts of the range are accompanied elegantly by vertical wooden elements – the base plinth is slightly inset under the carcase. This give sideboards, glass cabinets and wall units a floating character. Furniture design with a special twist – ALBERO will delight you for many years!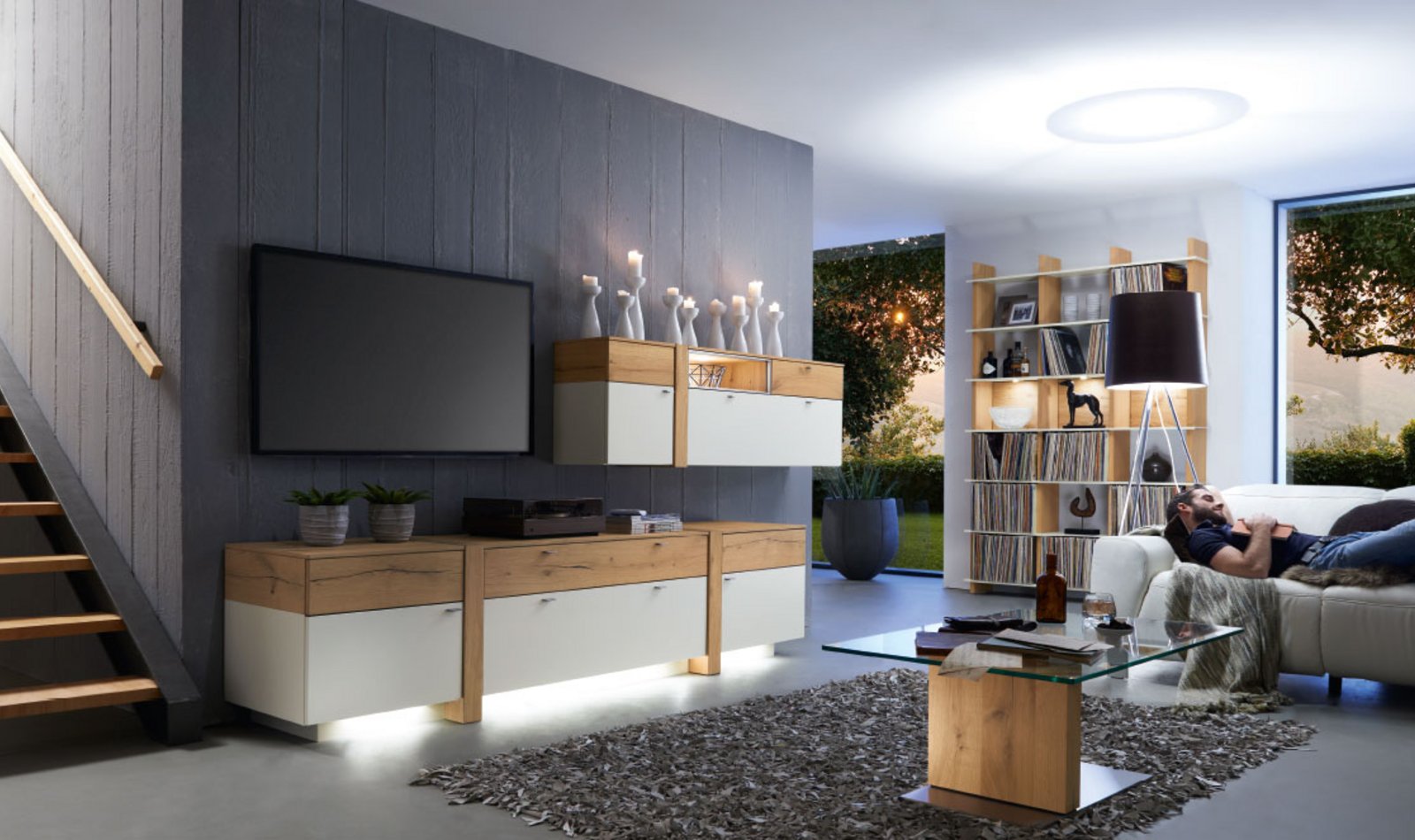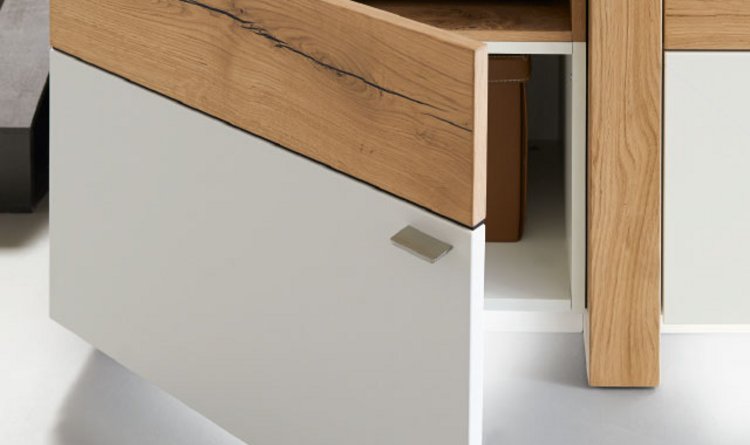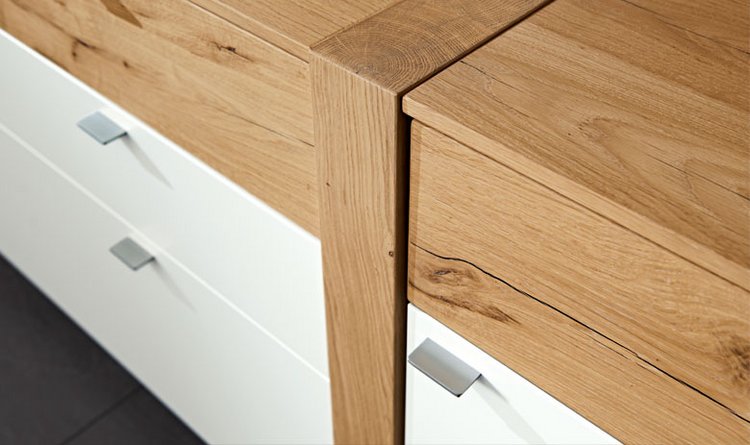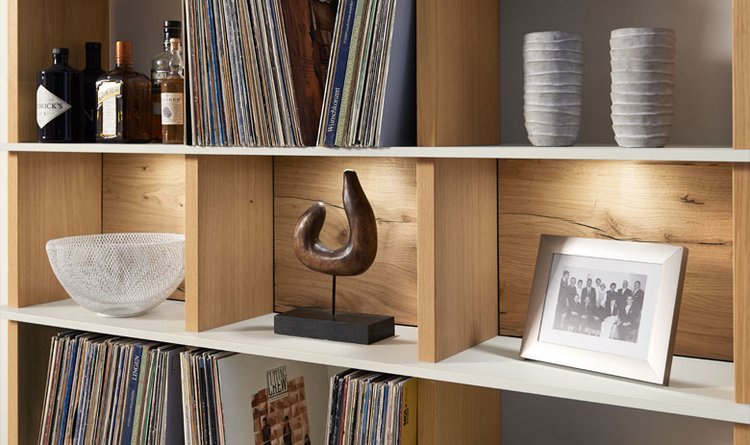 You get the best consultations and great first impressions
at local Venjakob retailers.
All information about living and dining room furniture,
extendable dining tables and our convenient range of chairs.
LACQUER AND REAL WOOD VENEER -
HARMONY AND AESTHETICS.
Horizontal fronts consciously interrupted with vertical wooden elements, newly partitioned and made to float: Our designers are proud of the result. ALBERO furniture follows this design philosophy throughout, has a very special optical effect and at the same time takes the foreground with the exquisite combination of lacquer and real wood veneer. Whether a sideboard, highboard or glass cabinet – you can count on real design highlights.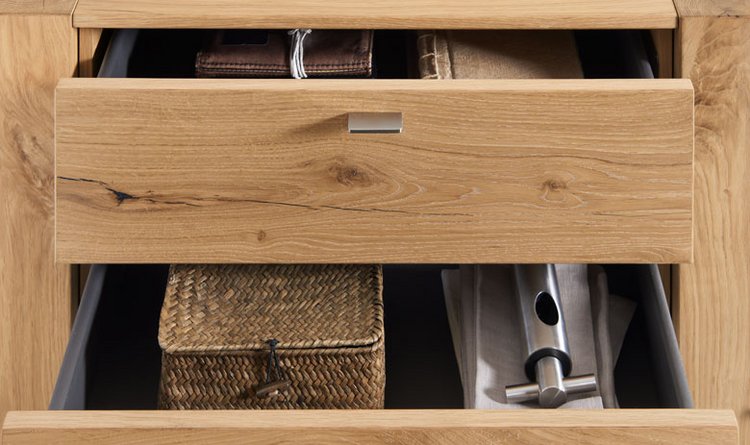 GET A CONSULTATION
AND GIVE US A CALL
We inform you about Venjakob living and dining rooms, extendable tables and our convenient range of chairs.
Optimal product combination
A recommendation from Venjakob
Used materials
at the Living Rooms-Program albero
Matt white lacquer
COMPLETELY WOOD:
Santana oak light oiled finish
Materials wooden elements