DINING ROOMS Program
places of enjoyment.
* Only available at selected retailers.
CREATING COMFORT FOR LIFE
You don't need a plate in front of you to feel good. That's why a VENJAKOB table is much more than a place to eat. As generous and welcoming as it is, it's also there for you in quieter moments. An invites you to relax and take some time for yourself.
Good prospects for craftsmanship: care, manual work and a feel for the best materials are always welcome. At VENJAKOB, these elements are used to create the most diverse compositions for good taste.
The convenient extension function: The particularly high-quality extension mechanism can be adapted to your individual living situation and is child's play to operate. With the handle, you can fold down the integrated extension in no time at all. All elements lock securely into place: quality 'made in Germany'.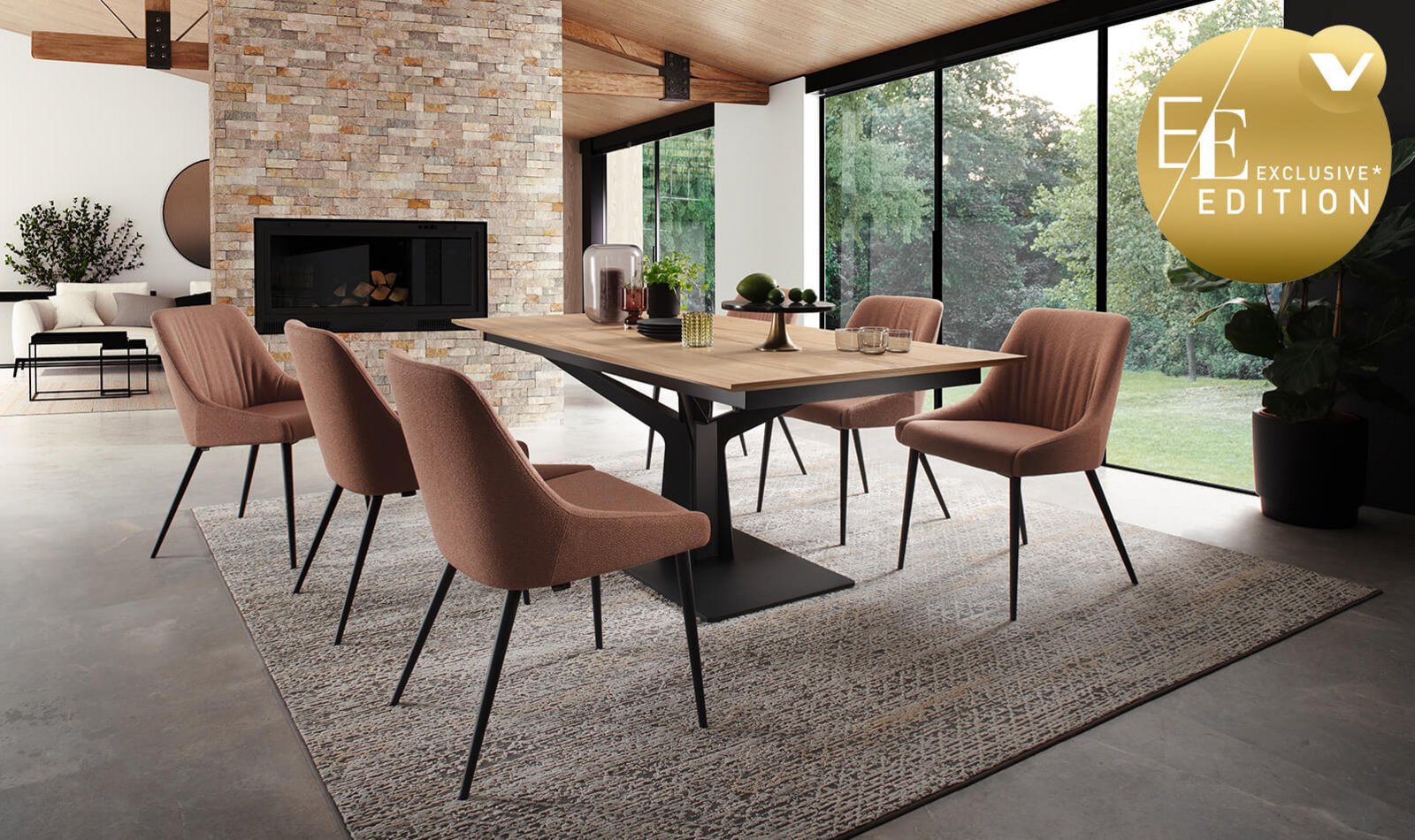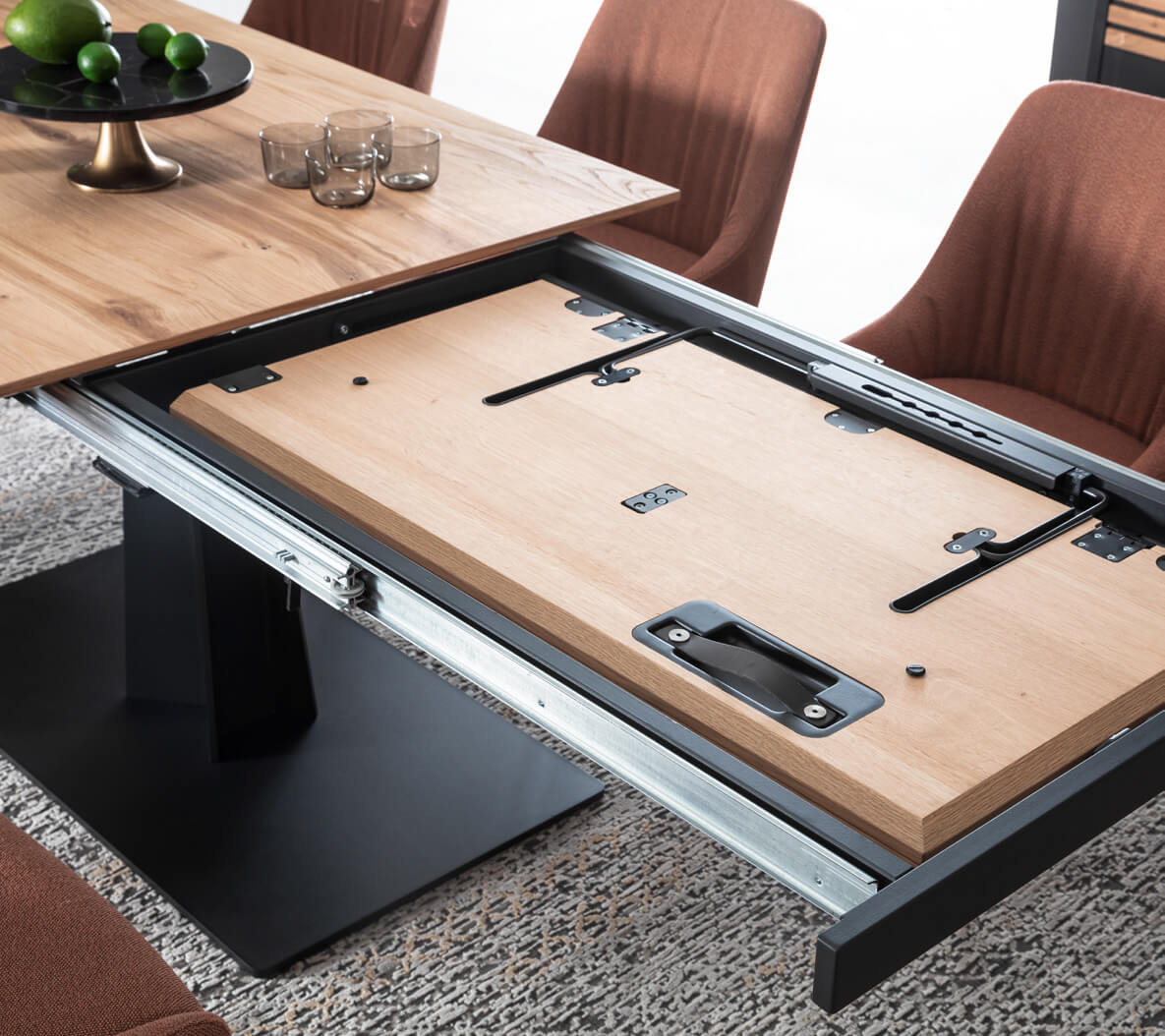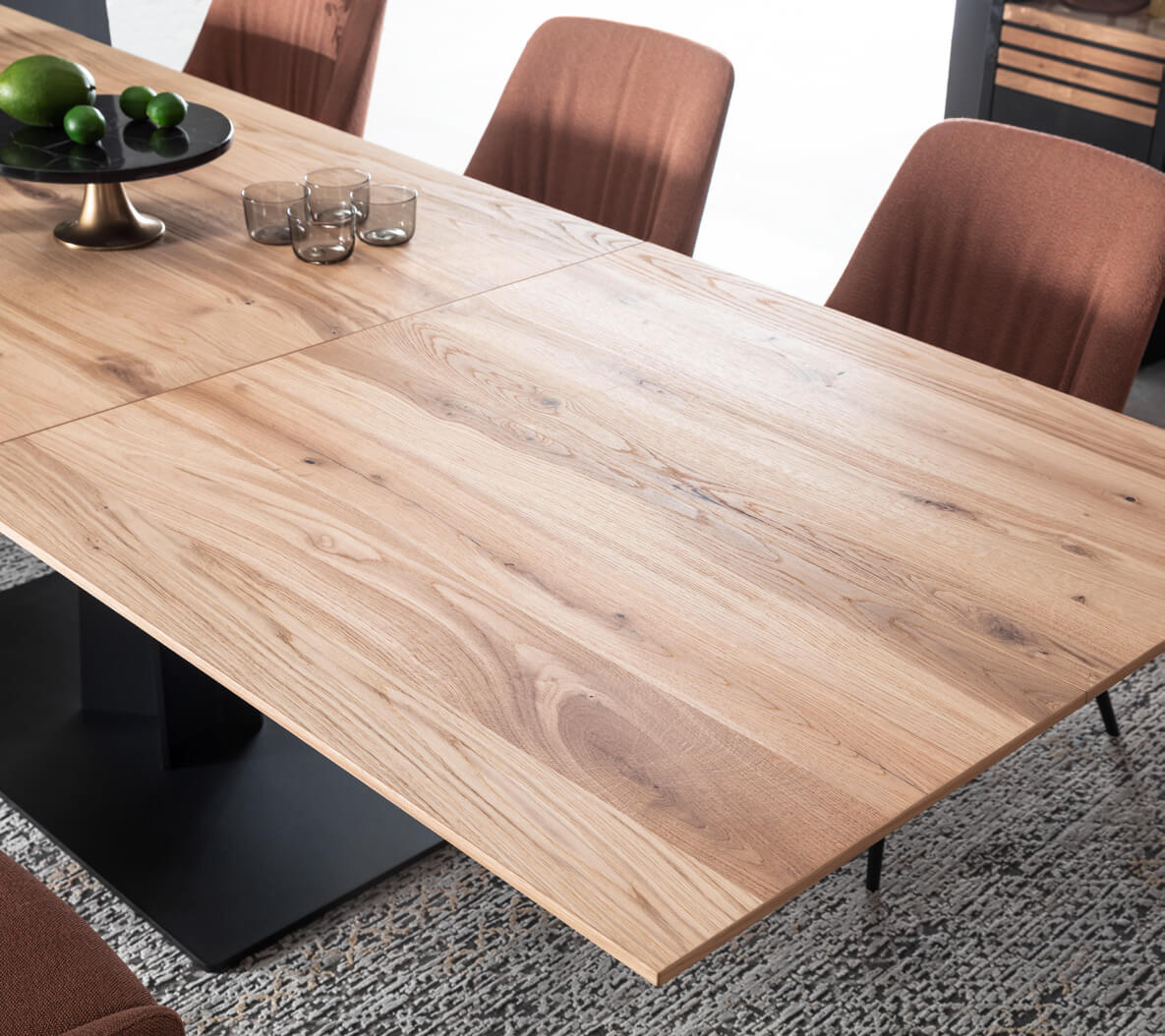 Does there have to be a song and dance about good design? Not for tables with pull-out function: The mechanism glides smoothly, no movement is too much. It's not a VENJAKOB magic trick, although the table does almost look like it's floating: Aesthetics and covenience merge seamlessly when the top is pulled out.
GET A CONSULTATION
AND GIVE US A CALL
We inform you about Venjakob living and dining rooms, extendable tables and our convenient range of chairs.
Optimal product combination
A recommendation from Venjakob